Clay County School Information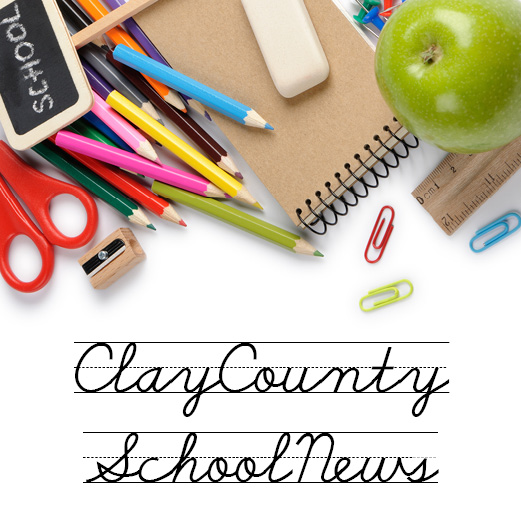 2013 Summer VPK Parent Information - 2013 Summer VPK will begin on Monday, June 10, 2013, with the last day being Wednesday, July 31. Classes will meet Monday through Friday each week from 7:30 a.m. – 4:00 p.m. Visit http://www.clay.k12.fl.us/PDF/summer_vpk13.pdf for more details.
2012-2013 Parent Guide

Click
Here
FREE Physicals are available to view
Click Here for details.
Substitute Cafeteria Assistants Needed
Click Here for details.
2012-2017 School Board Strategic Plan
Click Here to view
For additional information about Clay County schools, visit www.clay.k12.fl.us
.